Often I get asked what my favourite place in New Zealand is and usually this is the answer people get out of me: "Well. Yeah. So. I don't know." Because I seriously do not know. You could say New Zealand is my favourite place in New Zealand because you simply can't pick just the one place – the whole country is beyond anything I've ever seen.
The diversity of the landscape makes your jaw drop at least once every 2 kilometres (you might as well just leave your mouth open in astonishment). There's vast open plains, rolling hills, white-sand-beaches, rugged coast lines, lush rainforests, magnificent glaciers, lakes of the most beautiful hues of blue, oh and did I mention mountains?
When you're done checking out my 10 Must-Visit-Places in New Zealand I picked for you, and I really only noticed when I was done writing this blog entry, you will find that apparently I have a weakness for lighthouses. So I hope you like them just as much because there are a few places among the ten where the lighthouse is a real eye-catcher.
Long story short – here are Maike's 10 Must-Visit-Places in New Zealand, 5 up North, 5 down South:
#1 Cape Reinga
Cape Reinga, the place where the Tasman Sea and the Pacific Ocean meet. It's quite a stunning sight, the clashing of the two oceans, both a different colour bashing against each other with strong waves and currents. The best time to be there are the early morning hours as it's not as crowded. When the busses come rolling in, beware of camera-swinging, phone-brandishing people (but who can blame them, it's a stunning place).
For the Maori the Cape has a spiritual and most significant meaning; it's where after death all Maori spirits travel back to the land of their ancestors which is Hawaiiki-A-Nui.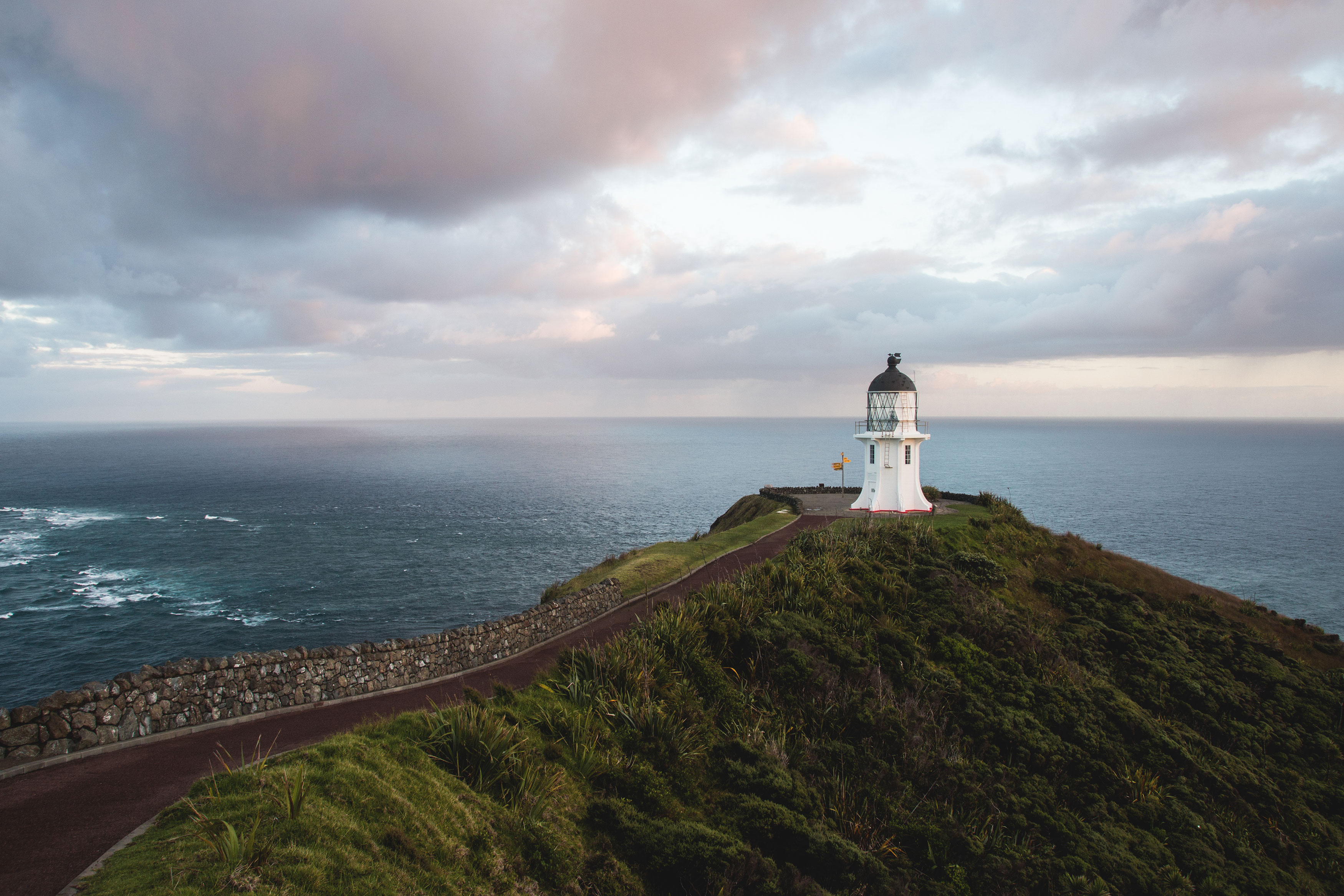 #2 Tongariro National Park
Ever wanted to stand on top a volcano? Here you have three active ones you could summit if you felt the urge. Tongariro, Ruapehu and Ngauruhoe are the dominant peaks of Tongariro National Park. Plus, if you're a bit into The Lord of the Rings (or a bit more, like me) you will love it just a tad more for Ngauruhoe was used as Mount Doom in the trilogy, where the One Ring was forged and destroyed.
If you travel across the North Island it is definitely worth a stop and wander; do the Tongariro Alpine Crossing (a 19km day hike and one of New Zealands Great Walks) or if you have more time I recommend the Northern Circuit, a three-day-track through the National Park. The perks of that one? There's less people walking it.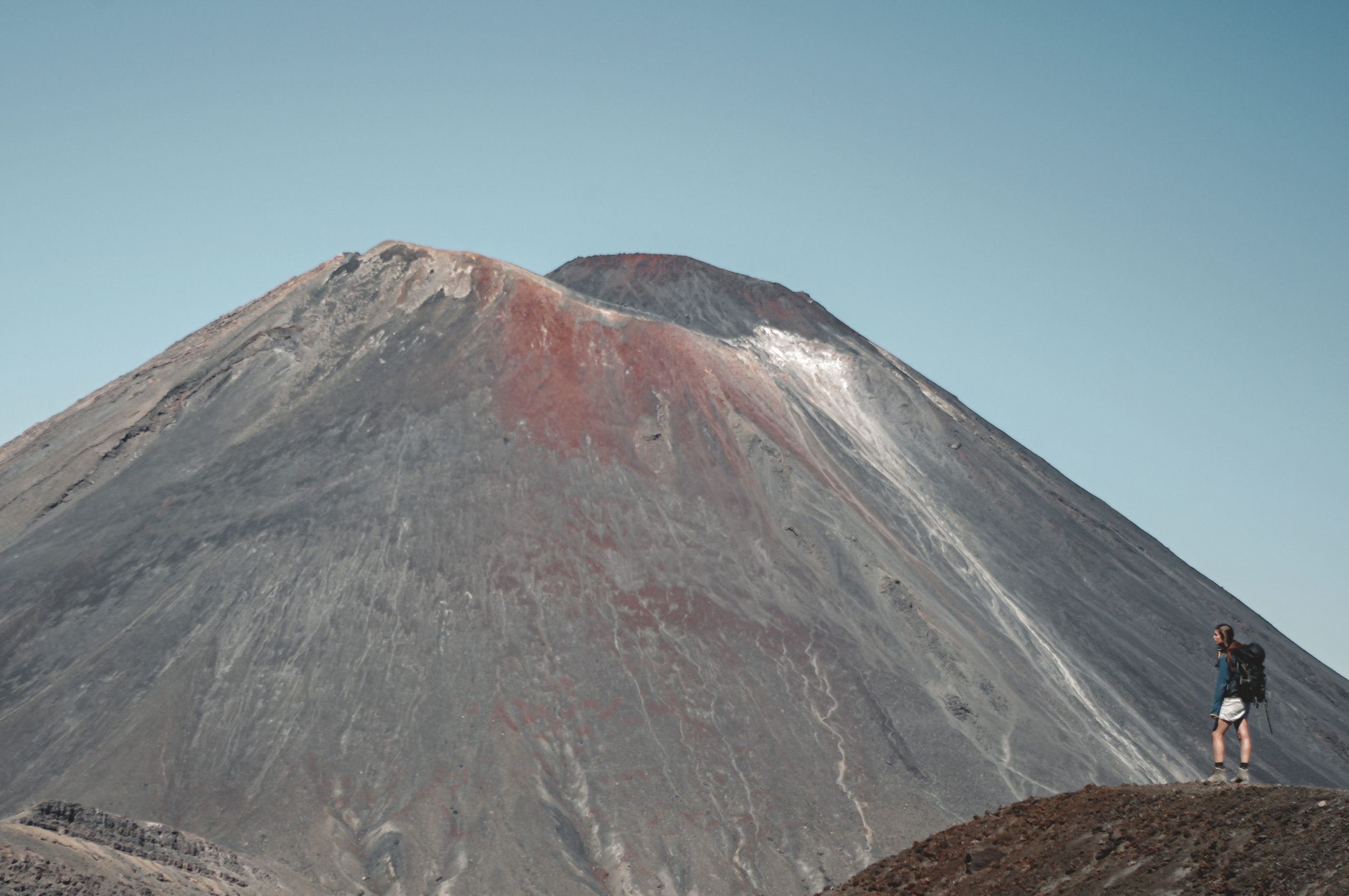 #3 Castle Point
The moment you get there you should take off your shoes and run straight down to the beach. I've never felt sand so soft and warm and if you're lucky you might spot some seals. Or go and climb Castle Rock to get a good view of the coast. My favourite part of this little stretch of coastline is probably the lighthouse as it's super picturesque. Castle Point is about an hours drive from Masterton, which you pass through when you want to go to Wellington via State Highway 2 – a detour that's absolutely worthwhile.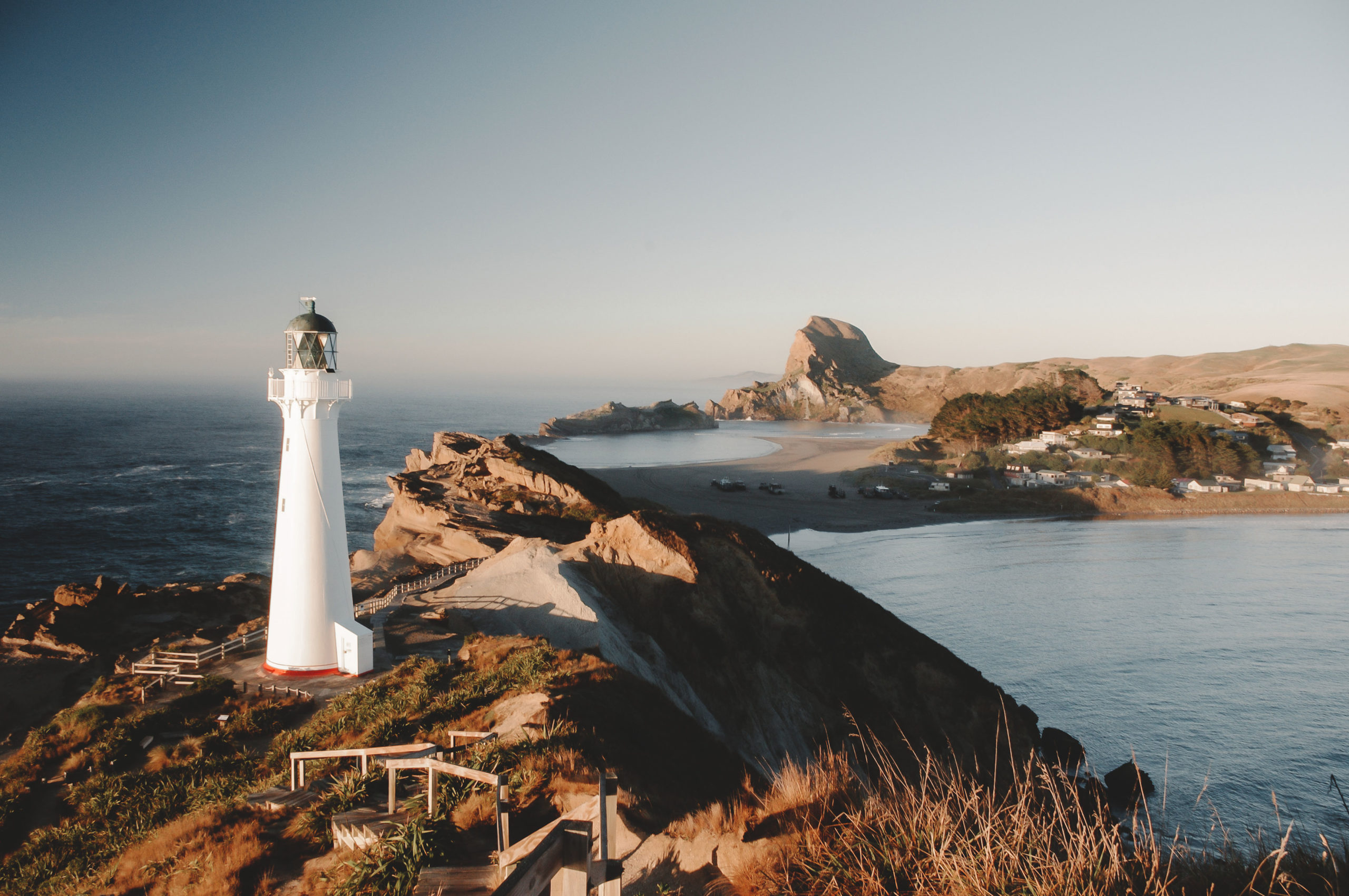 #4 Cape Palliser
This is the southernmost point of the North Island. If you're in Wellington and have time for a day trip it's an easy 1 1/2 hours drive to get there. The coast is rugged, sparsely inhabited and a good spot if you want to see some fur seals as there's an abundance of them. The highlight of this trip is probably (who would have thought) the lighthouse perched on top a cliff edge. I really don't like walking up stairs, but the 250 steps up to Cape Palliser lighthouse are worth the effort. As the Castle Point one, this lighthouse is just as beautiful. Plus it's got the iconic red and white stripes.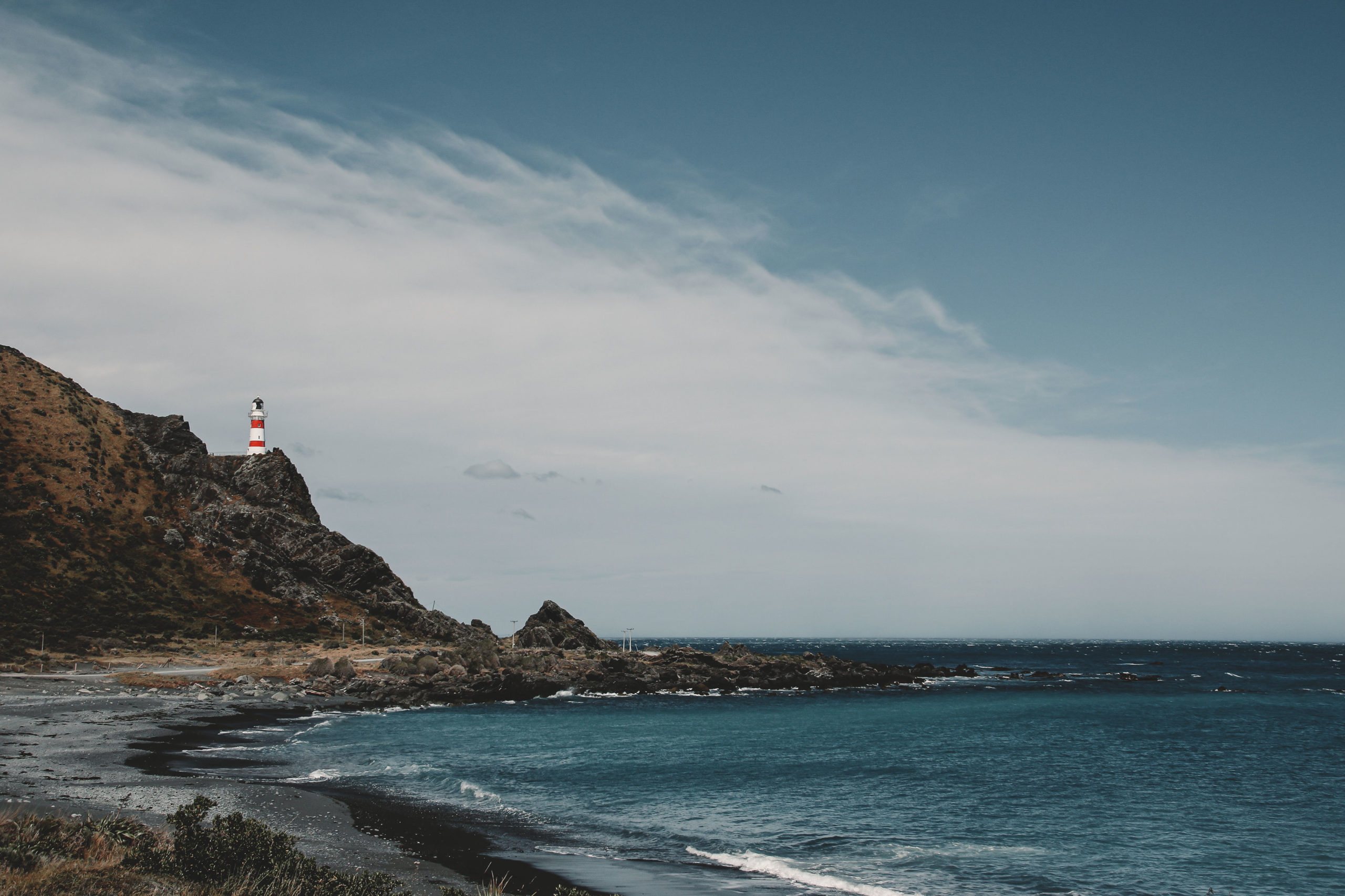 #5 Wellington
New Zealands landscapes make it a truly remarkable destination but you can't miss out on it's capital. Wellington sits nestled in a harbour between rolling hills and even though it's a city you're never far from nature, which goes for all kiwi cities and towns, really. But if you're in Wellington you should check out it's city life! There's such a great, chilled out vibe it's contagious. Go and have breakfast in a little cafe, walk along the waterfront, visit Te Papa, the National Museum, enjoy the view from Mt. Victoria and finish the day off in one of the many bars and dive into Wellingtons night life.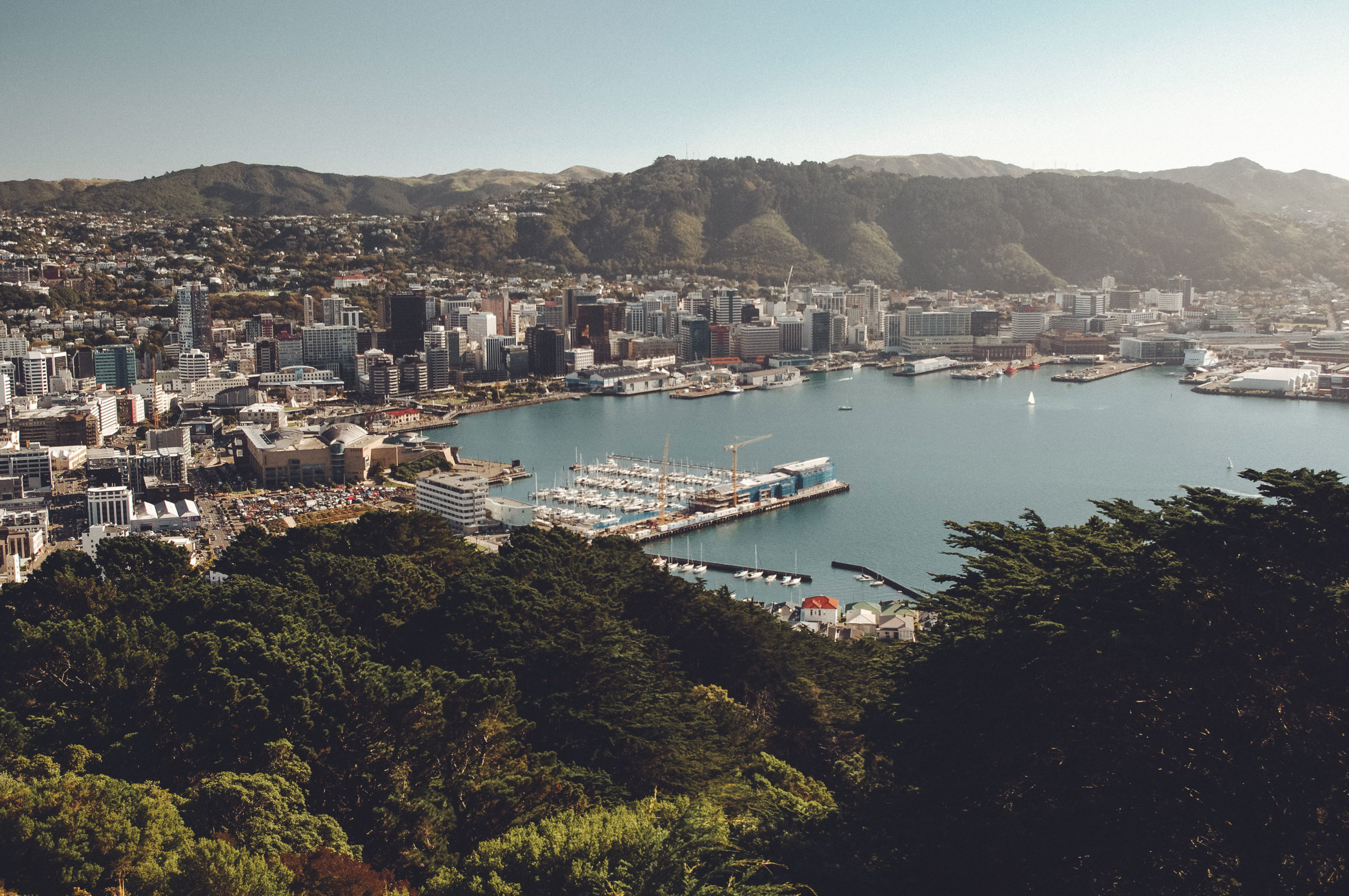 #6 Lake Rotoiti
We now took the ferry from Wellington to Picton in the South Island and drove a good two hours to Nelson Lakes National Park and alpine Lake Rotoiti, surrounded by mountains and native beech forest. Lake Rotoiti is quite dear to me. This is where I did my first hike in the South Island, which also marks the first time I got to see the magnificent Southern Alps from a higher vantage point. I guess that was the moment when I fell irrevocably in love with the South Island and its mountains. The area offers a variety of walks for everyone. If you feel adventurous and ambitious you might want to hike up to Angelus Hut and spend the night there. Or take it easy on a stroll along the shores of the lake. No matter what you do, Rotoiti will be good for your soul.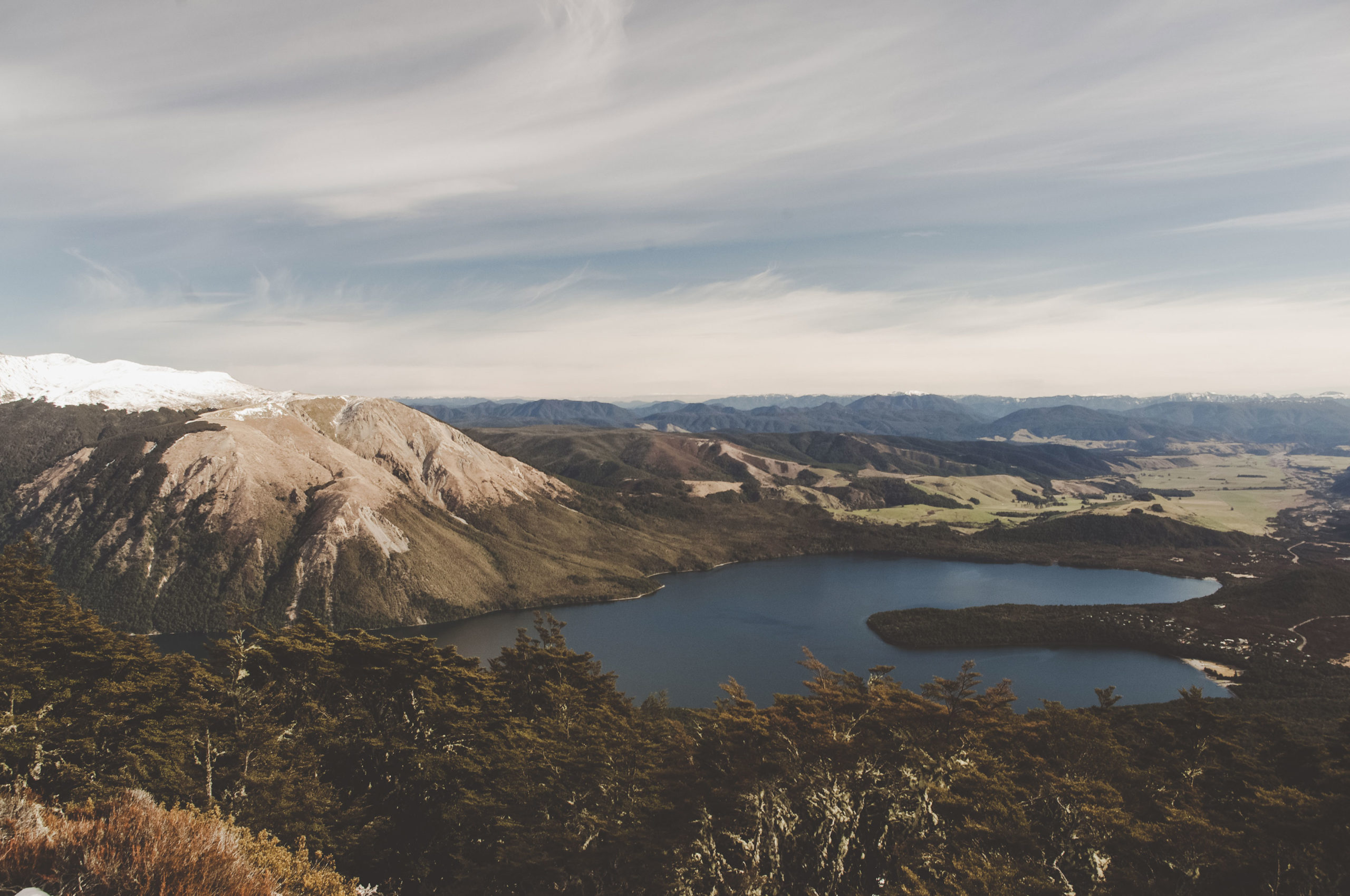 #7 Lake Matheson
Probably one of my favourite places to watch the sunrise down South IF you get the right conditions and IF you're willing to get up early. Getting up early is something I recommend anyway, not only do you get more out of your day but at no other time is it so peaceful and quiet than in the early morning hours when the world is slowly waking up.
The weather is super fickle down this part of the country. Up one minute, down the next. Sometimes you wouldn't even know that there's two of the highest peaks of the Southern Alps right across the lake, looking at you. But when there's hardly any clouds the views are second to none. I will let this picture speak now…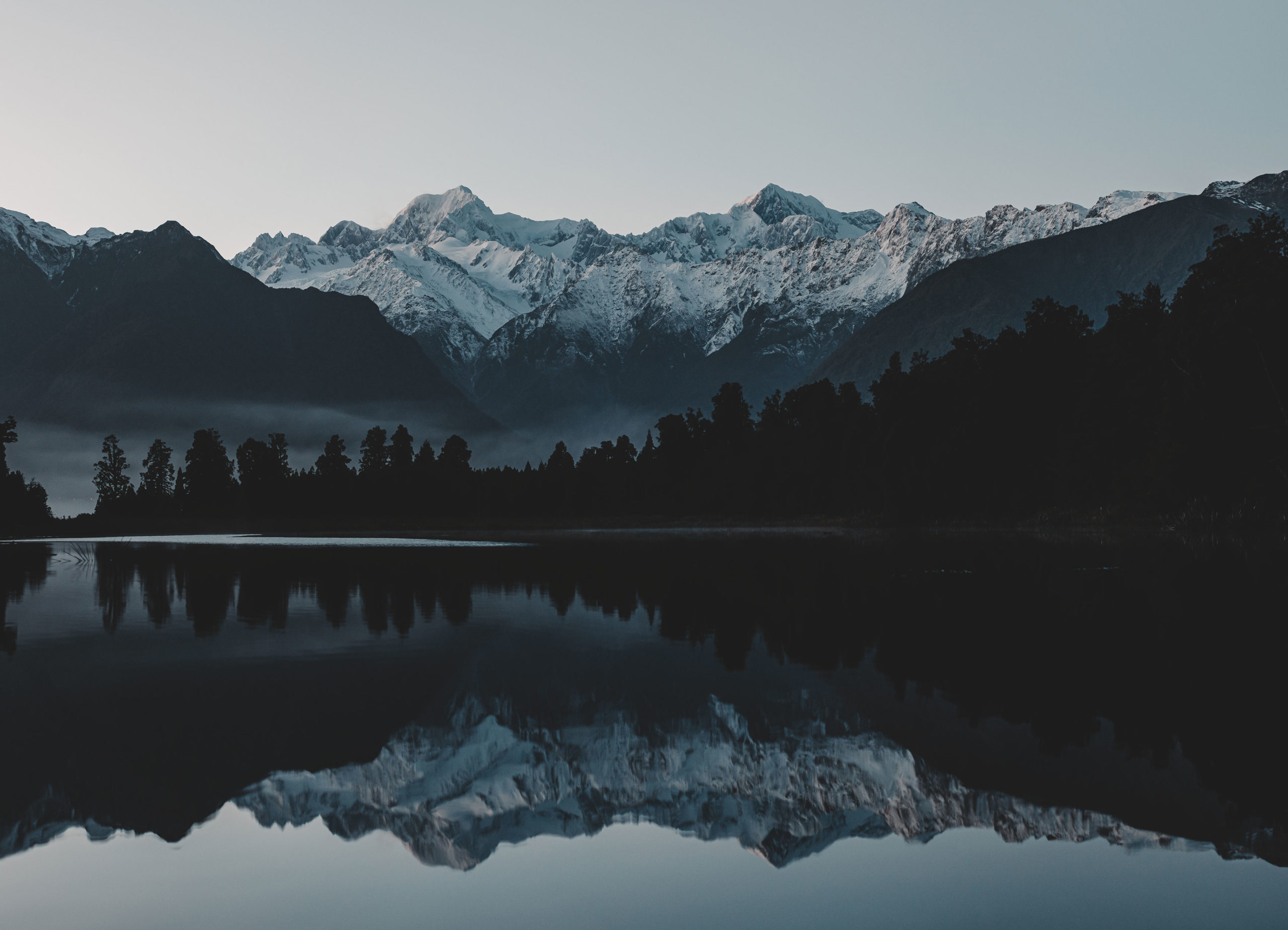 #8 Wanaka
Adventure awaits those who come to Wanaka. You want to go snowboarding? Treble Cone and Cardrona are the places to be. A skydive has been on your bucket list for ages? Time to change that. Canyoning is your thing? Well, here you go. You don't mind steep and strenuous hikes to get amazing views? No worries, Wanaka's got it all. If you wanted to you could even learn how to fly (check out this awesome piece of a movie my friends Ellen & Jelmer made). Yes, for the adventurous soul Wanaka has loads to offer. And if you need more peace and quiet just leisurely walk along the lakefront and enjoy the vista of snow-capped mountains.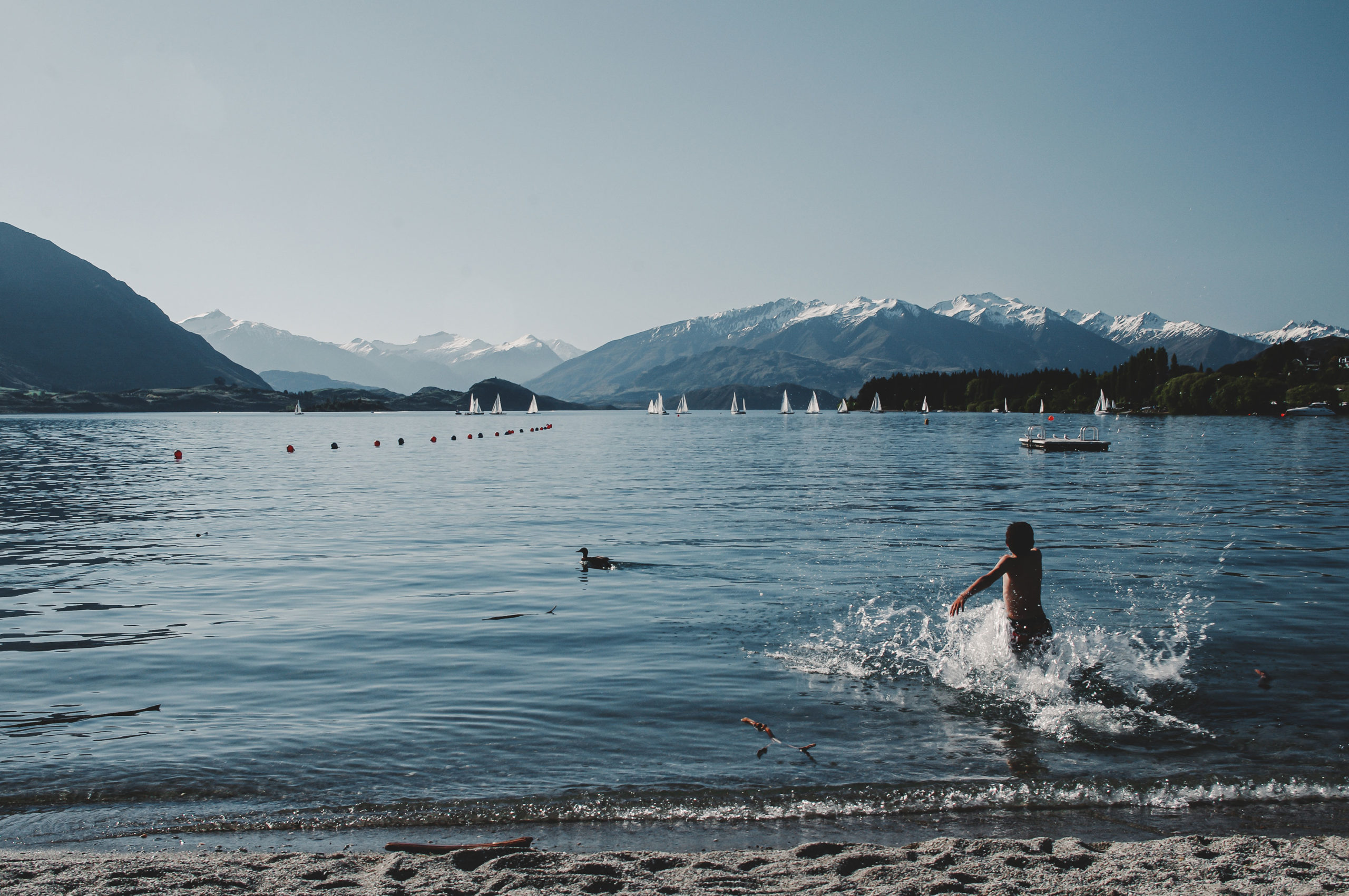 #9 Nugget Point
Last lighthouse – I promise. But another one to get up early for because you don't want to miss out on a sunrise at Nugget Point. We're missing too many sunrises in our lives anyway, so when you're travelling try to indulge in as many as possible (you can thank me later). There's just something magical and invigorating in the way the first sun rays touch your skin, still covered in goosebumps from the early wake up call, in the way the ocean breeze ruffles your hair and fills your lungs. (Maybe I should write a blogpost about how getting up early benefits you in so many good ways…) As soon as the sun is up soak it in a bit more but don't let that be the end of your road trip. The area, which is the Catlins, has so many more gems that are only waiting to be explored, especially the waterfalls are stunning to look at.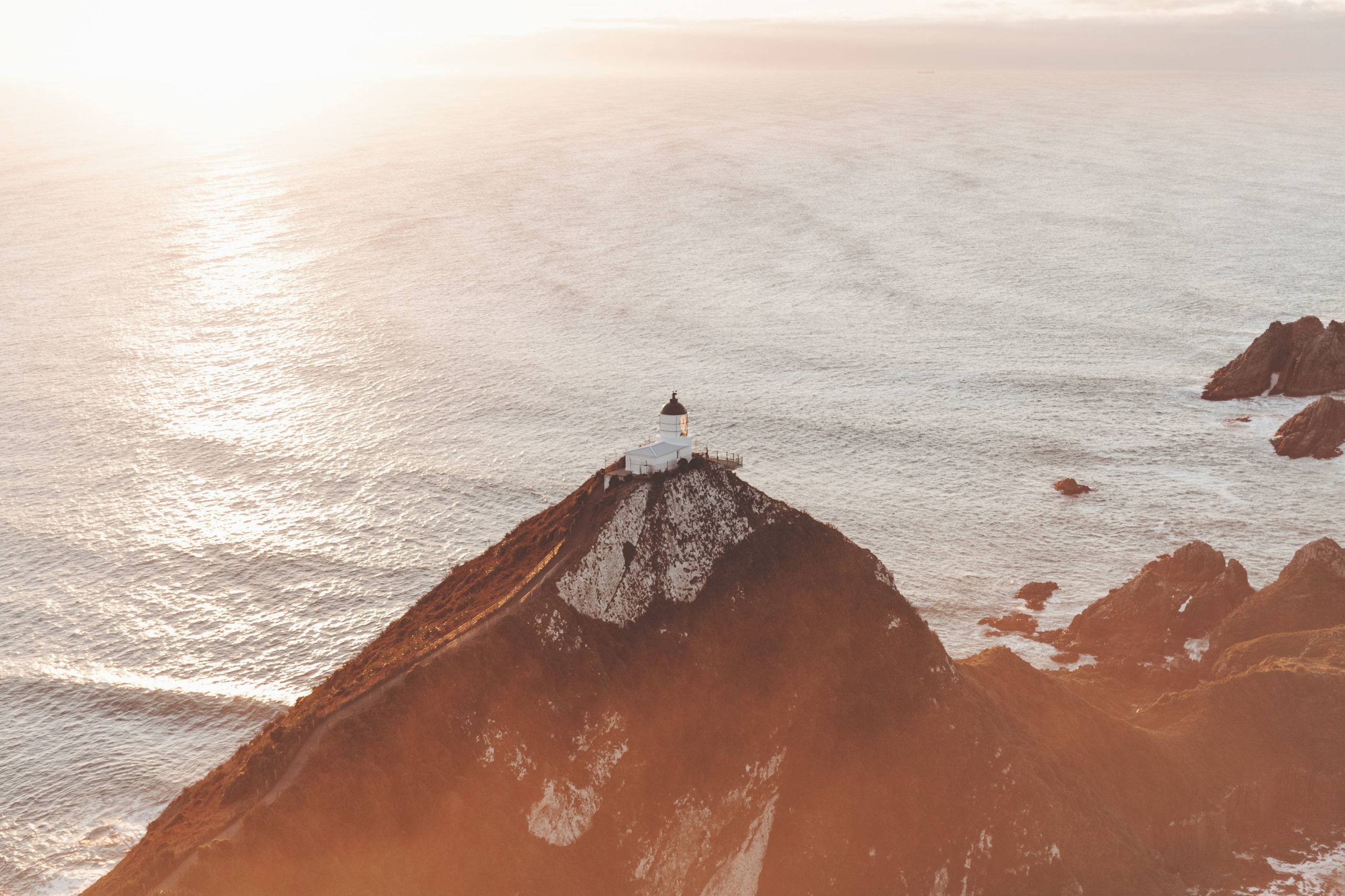 #10 Aoraki/Mount Cook National Park
THIS IS IT. One of those places that make your heart skip a beat, your jaw drop in awe and your eyes pop in disbelief that something so beautiful does exist. Even now as I'm writing this I'm lost for words…
The drive to Mount Cook Village where State Highway 80 ends is a stunner itself. For a good part you'll be driving along the Western shores of Lake Pukaki which will blow you away with its otherworldly blue and turquoise colours. As soon as you turn onto SH80 you will see Mount Cook looming in the distance, if the mountain is willing to show it's face. Often it's shrouded in clouds and someone from Twizel, a little township close by, once said to me that if you can't see Aoraki (which is the Maori name for New Zealand's highest peak) from the turn-off you might as well not go there and try another day as it often means that worse weather is on it's way. It's true most of the time but as we all know weather is a fickle friend and it can go both ways. I say: Just do it. Personally I think that moody weather gives the whole scenery just the right amount of magic.
There's quite a few tracks you can tackle in the National Park. A lot of them would only take you a few hours to finish (if you only have so much time in the area) others are great overnighters, like the hike to Mueller Hut. This one's still on my bucket list and I'm dying to do it!! Anyway, just take your time to explore this awe-inspiring, breath-taking place.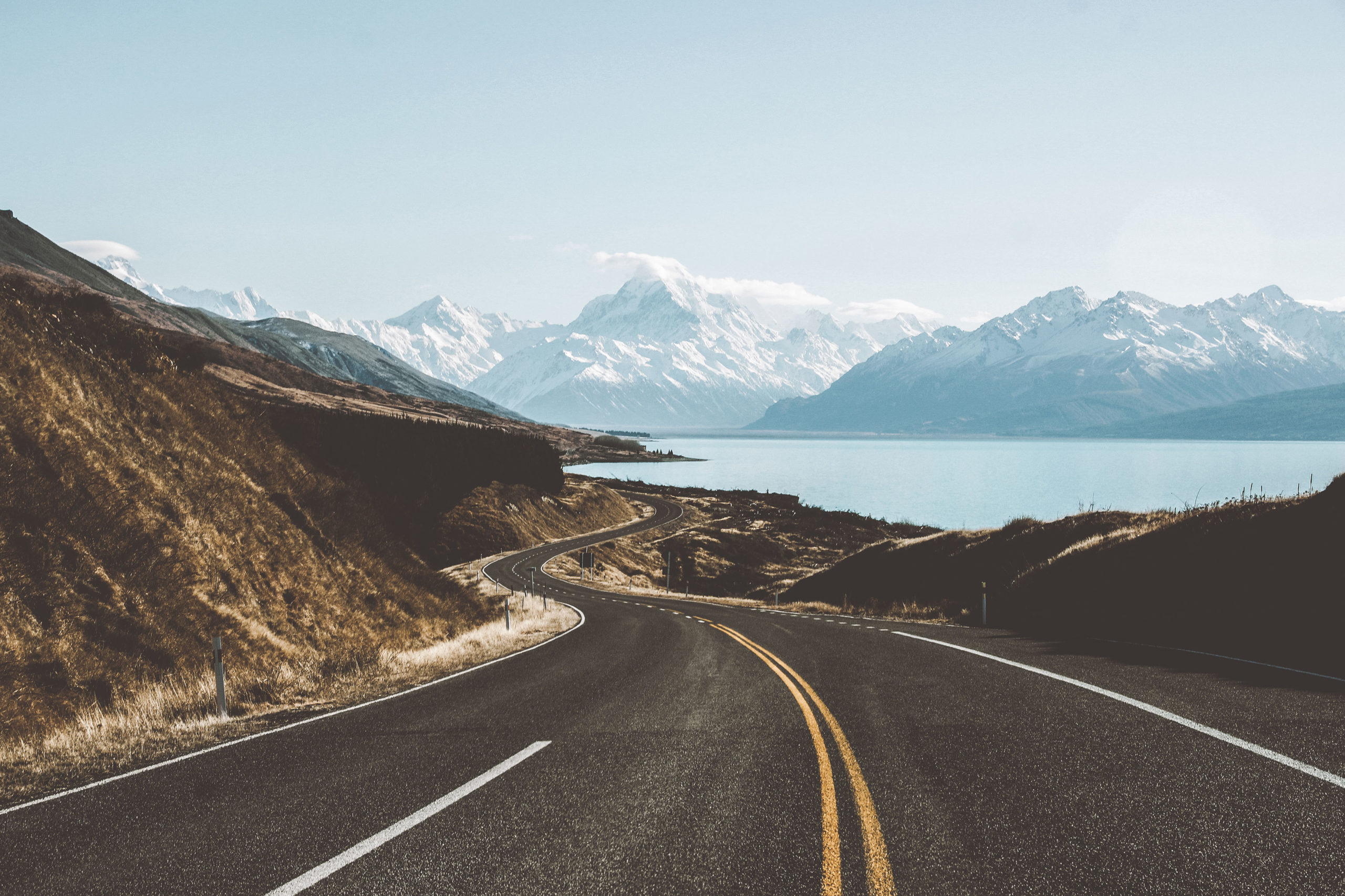 I hope you can get some inspiration for your New Zealand trip out of my little blog post. All these are stunning places to see and you will find that there's so much more to discover. I could have captioned this post '100 places to visit in New Zealand' and I still wouldn't have named them all.
Just remember one thing, every single one of us is only a visitor on this beautiful planet. Be kind and treat nature with respect!